4 Ages of CAD ERP data integration…
From Genesis to Space Age
A brief history of the evolution of the best business practices in the transfer of product data from Engineering to Manufacturing
In the Beginning Was…
the Parts List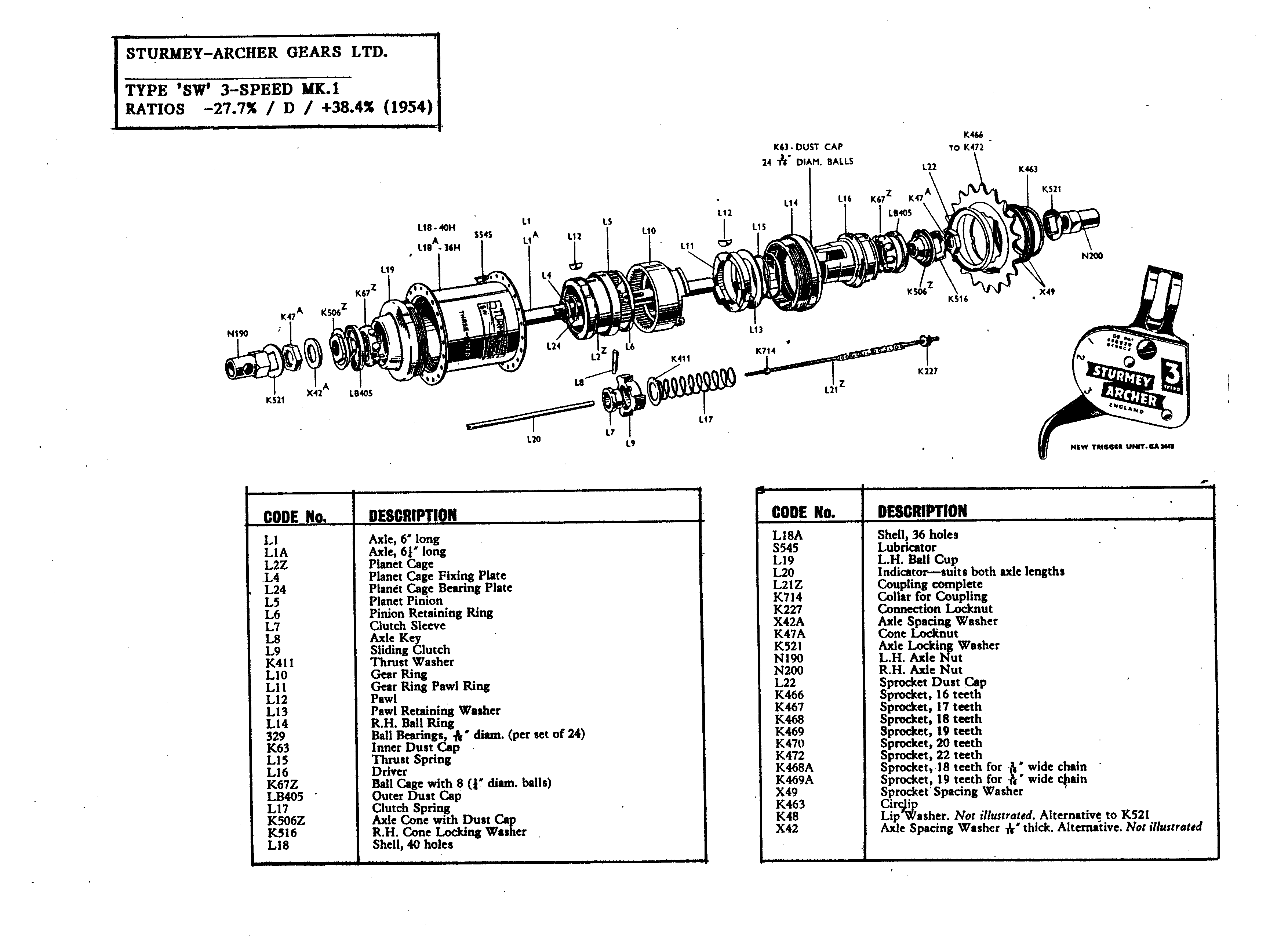 It all began with the now extinct drawing board. Early in the history of design, a drafter (they are now called "designers", as most drafters became extinct, along with the drawing board) came up with the idea that it would be quite convenient to compile a table of the all the components in the drawing. Called the "Parts List", it would be eventually sent out, along with the containing drawing, for revision and entry into the manufacturing management system (typically, an MRP system). And although the process was quite tedious and error-prone, it was really the only known way to turn an idea into an actual product.
Enter Computer-Aided Drafting (the original CAD): same Parts List, same tedium. And same risk of ending up on the factory floor with an an inaccurate Bill of Materials, as a result of transcription errors.
Eventually, CAD applications such as AutoCAD allowed Parts Lists to be written into a file (usually a text file, sometimes a VisiCalc, Lotus 1-2-3 or Excel document). That opened a whole new world of possibilities, as this reduced the risk of transcription errors. It also allowed data transformation, to a certain extent, during the transfer process, by applying calculations and expressions on BoM data.
This approach, however, due to its unidirectional, batch-oriented nature, was also tainted with many major flaws, among which:
Inability to validate data sent to the MRP/ERP system, thus causing the transfer process to end abruptly at any time
Requires detailed logging of the transfer process to make sure that no error is unnoticed
Constant attention required to make sure no import error goes unnoticed
Impossible to tell for sure at which point the import process can be resumed safely
No way of checking the existence of preexisting data, resulting in a high risk of creating duplicate entries
The export-import approach definitely has its merits with less complex Bills of materials. In one instance, a customer making plastic bottles, with a BoM usually comprised of 5 parts or less, was perfectly happy with the export-import approach. However, at the other end of the spectrum, manufacturers aligned with an Engineered-To-Order (ETO) process, producing large Bills of Materials (sometimes in excess of 50,000 parts), needed a more dependable way to quickly bring their BoMs from Engineering to Manufacturing.
(Re-)Inventing the Wheel:
the Export-Import Approach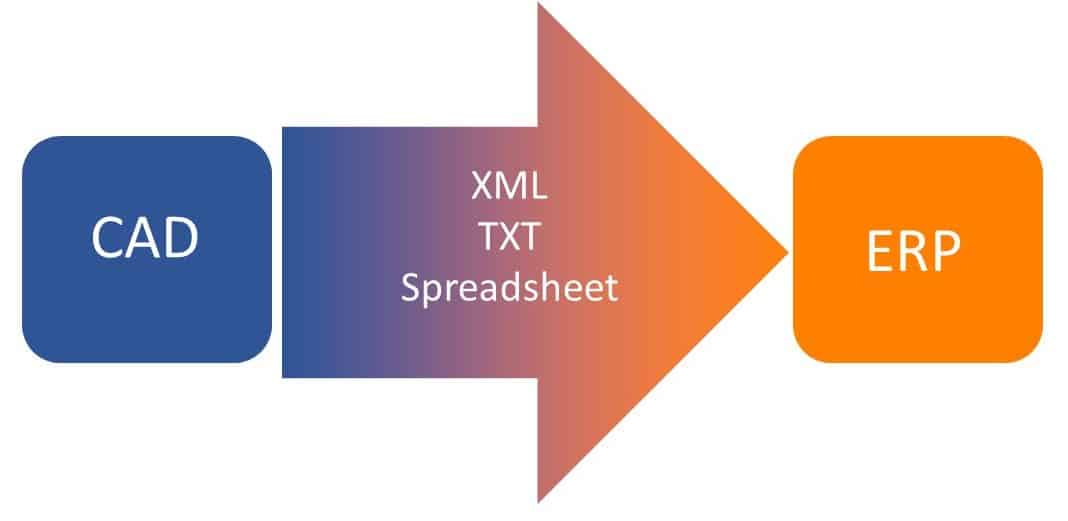 Close, but no cigar:
The Glorified Toolbox Approach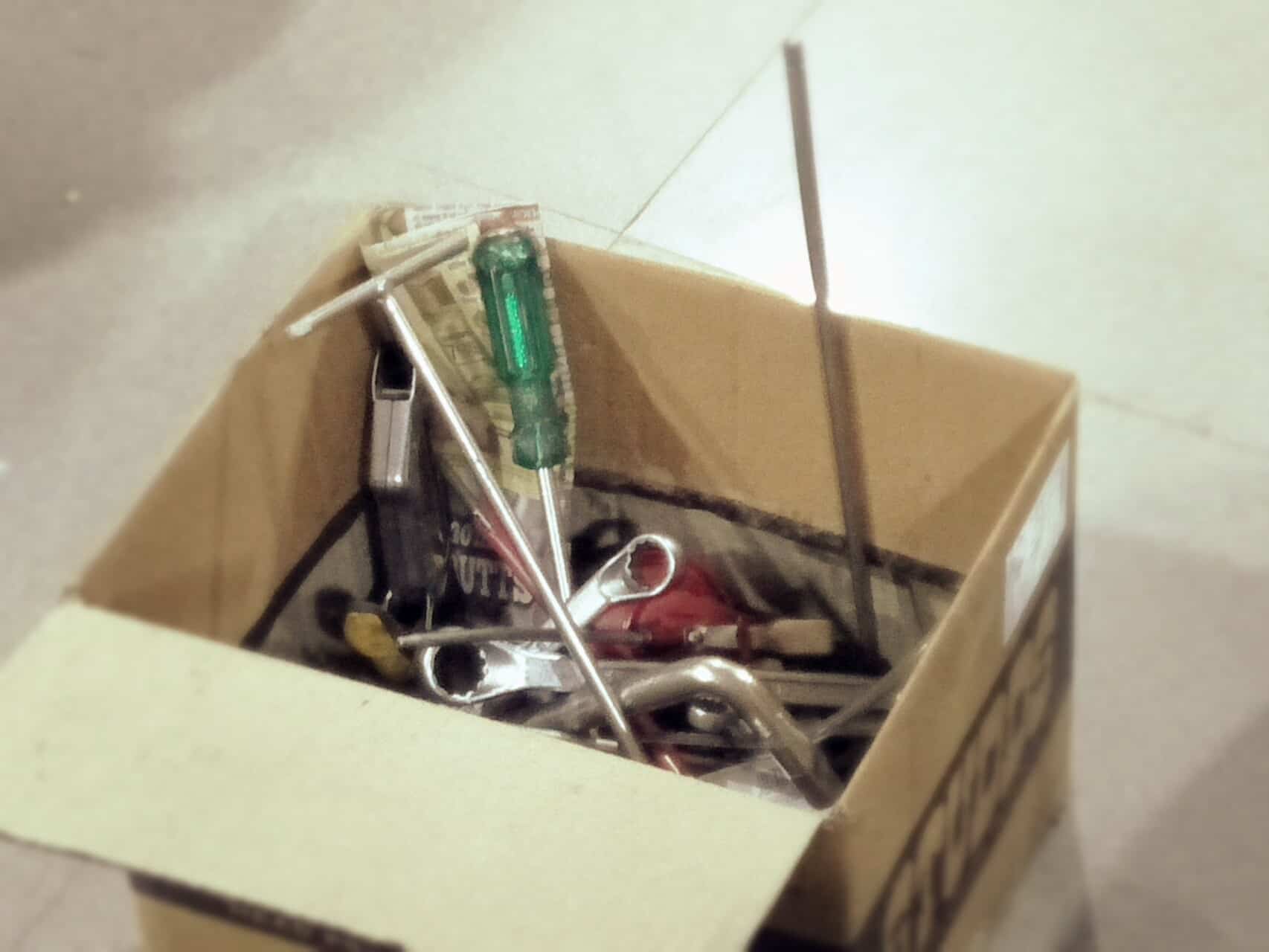 Another approach appeared at the turn of the century: a new breed of applications, usually designed as add-ins to CAD, PDM or PLM applications, brought to the market the added capabilities of bidirectional, real-time exchange of product data between the engineering and manufacturing applications. Which is great, as it eliminates some of the serious drawbacks of the 2-step, batch-oriented Export-Import approach.
However, although these solutions are usually presented as off-the-shelf applications, many of them are actually toolboxes in disguise that have limited functionality, and often require extensive customization from the vendor. Those vendors' business model results in some serious limitations:
Limited number of mappings available
Limited customization capabilities accessible to customers
No inline data transformation possible without customization by the software vendor
Virtually impossible to custom-tailor the integration based on specific requirements related to:

End-user roles
Business process
End-user preferences
Although this approach represented a significant breakthrough in the realm of CAD PDM PLM ERP integration, it still lacks two of the most desirable qualities we all wish to find as standard features in the applications we use daily:
Freedom of choice
Self-reliance
Full control over the entire business process
But the prayers hopeful's were eventually fulfilled…
In 2008, CAD ERP integration technology made a giant leap forward when Elmo Solutions introduced Agni Link. A real-time, bidirectional integration solution,  fully customer-customizable… without any programming. This innovative approach opened a whole universe of new possibilities, since customers and end-users could now custom-tailor their CAD ERP integration process to fit different requirements, based on:
Mission
Type of integration (BoMs, Quotes, Change Management, etc.)
End-user role
Business process
etc.
The secret lies in the Agni Link Integration File, a database that contains a complete description of the data objects mapped in the integration process, as well as a comprehensive set of business and data transformation rules that can be customized at any time by customers and their end-users.
It was time, as an Agni Link customer put it, that someone finally understood this!
"Finally, someone
understood this!"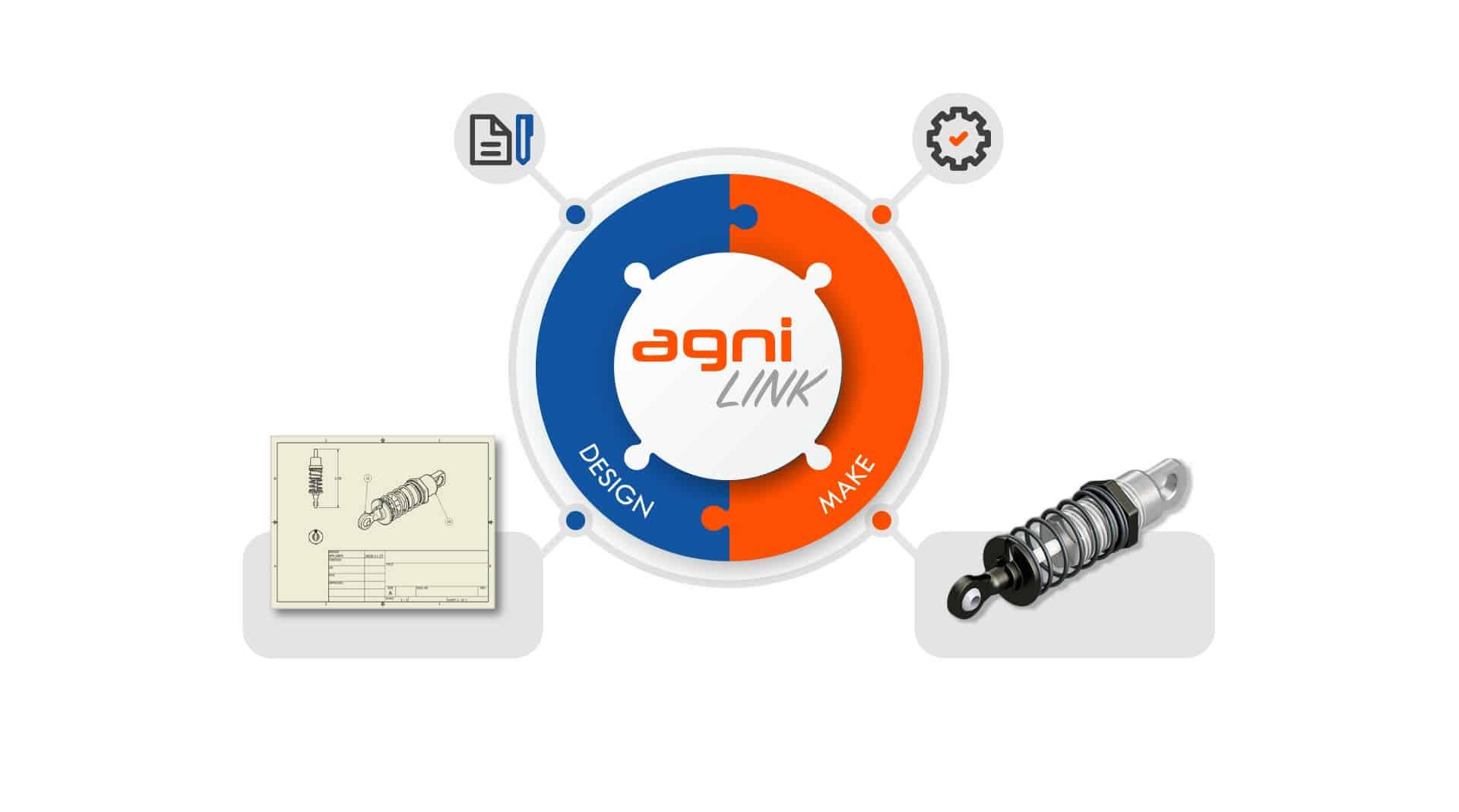 Elmo Solutions' Competitive Edge
"Finally someone understood this!"
– Jesper Antonsen
Technical Manager,
Oestergaard
"We had 62 versions of [a competing product] and it never did work. We spent over $100,000 with [ the competitor] and it never did work. Granted […] it had as much to do with our broken system and processes. But the fact is it never did work […]. Now that we have it working it seems like there is no comparison because one works and the other didn't."
– Dan Nursall
IT Manager
Western Trailers

Fully customer-customizable. No Programming. Ever.
Through the Agni Link Integration Builder, Elmo Solutions customers have full control over the solution, and can customize their integration without having to turn to the vendor. A unique capability missing from our main competitors' offering.
A True Turnkey Solution… with no surprises!
All Agni Link implementations are done for a fixed-fee, under the optional JumpStart Program. Customers may ask for an unlimited number of mappings and "tweaks", the cost is the same. No surprises!
35 Years of Engineering Experience
When asked why they picked Agni Link over competing solutions, customers answer most frequently: "Because Elmo Solutions was the only vendor who really understood our business process". Even the best product must sit firmly on a thorough knowledge of the best ways to leverage its power.
Elmo Solutions, by partnering with the leading ERP and CAD vendors, is well positioned to participate in the growth of this market.

Leading CAD – ERP Integration & Automation Solutions
Elmo Solutions is a world class leader in CAD/PDM/PLM – ERP data integration, and has established partnerships with the leaders in this market segment.
Its clients are based all around the world. They are mostly Engineered-To-Order (ETO) manufacturers that require solutions to integrate information relating to design, project and supply chain management.
Its flagship product, Agni Link, allows seamless data exchange between Engineering and Manufacturing.