Featured Partners
Elmo Solutions relies on a network of over 200 partners worldwide.
They are top-tier organizations selected for their solid expertise in their own field.
The following partners are the cream of the crop of our network.

Costa Mesa, CA
USA
We provide expert help with day to day IT activities and with planning optimal IT strategies. Our goal is to ensure your network is properly maintained and monitored in accordance with industry best practices.

Irvine, CA
USA
MTC Systems is a certified SAP Solution Value Added Reseller and SAP Business One Implementation partner. With hundreds of successful SAP Business One implementation projects globally, MTC Systems supports and trains small to medium-sized businesses.

FRANCE
Ubister is the 1st SAP Business ByDesign partner in France for SaaS business management solutions. Our employees are present throughout France, with operational experience but also international partnerships to support your projects.

Netherlands, UK, Ireland, Australia, South Africa, Czech Republic
Rsult helps SME's digitalise and optimise their processes with a sector-oriented approach. By using new, appropriate technology and making data available, we will help you work faster and more efficiently.


Tysons, VA
USA
DXC Technology is the world's leading independent, end-to-end IT services company, helping customers harness the power of innovation to thrive on change. Learn about our long history of innovation, service and value.

Mesa, AZ – Denver, CO – Salt Lake City, UT
USA
Tegrous is a group of SAP consultants and industry experts and executives, who bring a wealth of management and technology expertise to the table. We are operational strategists and business system integrators and focus on delivering value.

Milan, ITALY
Var Prime is the competence center of Var Group fully dedicated to project of digital transformation based on Microsoft technology.


Garden Grove, CA
USA
MIE Solutions MIE Trak Pro is a flexible manufacturing ERP software solutions to fit organizations of any size. MIE Trak Pro ERP gives you the power and freedom to transform the way you run your business.


Rosh Ha'Ayan
Israel
Priority Software provides flexible, end-to-end business management solutions for organizations of all sizes in a wide range of industries, from a fully featured ERP platform serving multinational corporations, to small and growing businesses.


Boston. MA
USA
At PTC, we have more than 30 years of experience helping our customers solve key business challenges to achieve their goals with digital solutions in real-world applications. Find your path to faster success.


 Vélizy-Villacoublay
FRANCE
Dassault Systèmes provides business & people with 3DEXPERIENCE universes to imagine sustainable innovations capable of harmonizing product, nature and life.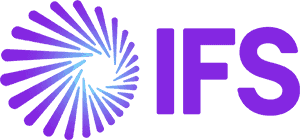 Linköping
Sweden
A single product that brings true innovation to your business. Realize the possibilities. Deliver on your Moment of Service.


Plano, TX
USA
Formerly Siemens PLM Software, our new name reflects the depth of our software offerings across a broad spectrum of industry domains.


Quebec, QC
CANADA
Established in 1976, IRISCO provides value-added services to manufacturers working along an ETO (Engineer-To-Order) business model around the world.


Rio do Sul, SC
Brazil
Composed of experienced Engineers and Programmers, Cubus Soluções has more than 5 years working on integrating CAD-ERP. Due to customer needs, our main objective is to offer a customizable solution.